Addressing the issue.
Airbnb wanted to push the limit of what a brand does for not only for its investors but also its community. So, we decided it was time for Airbnb to address a crisis in their very own backyard through a little product innovation. As California is home to the largest homeless population in the US, we wanted to use Airbnb properties and platform to help one of our most vulnerable populations find a home again.
Role: Conceptual, Art Direction

Agency: R/GA
Client: Airbnb (Pitch-Work)
Breaking the cycle.
Having a permanent address enables an individual to obtain a driver's license, open a bank account, and receive additional types of aid, among other necessary things. To create a permanent address for a person in need, we would work with our Airbnb hosts to place designated mailboxes outside their home or property.
Getting back on your feet.
With cost of living in California being the second highest in the nation, we also found it was hard for people to get back on their feet financially while being homeless. So, for those who signed up for a permanent address, Airbnb would gift some of their shares of stock before their IPO.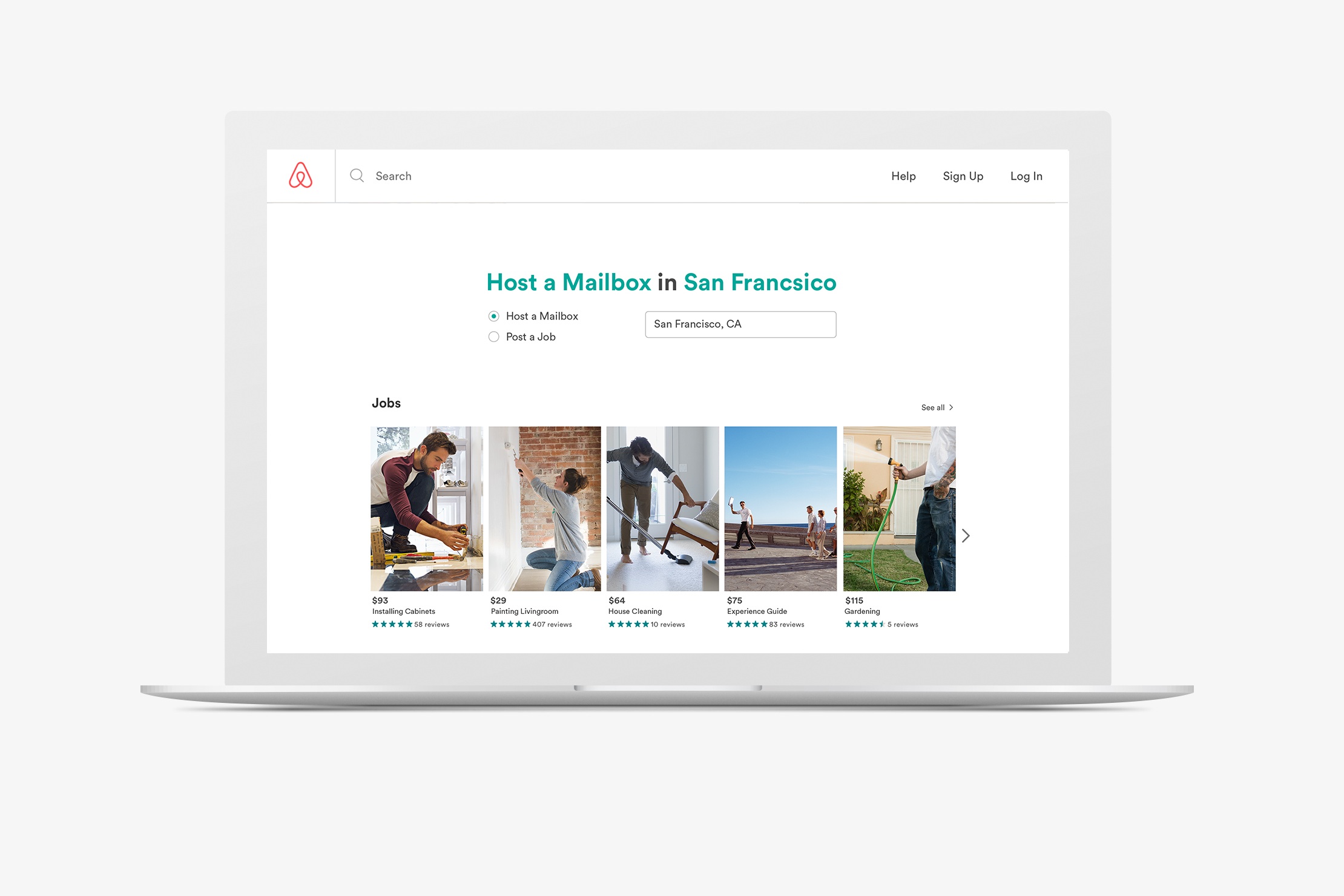 Establishing a new cycle.
To keep people from falling back into a homeless situation, Airbnb will also help employ those in need by creating a section of Airbnb.com where hosts can post jobs they need done around their property or sponsored ones within the community.